Welcome to A Collection of Works By Philip S. Brinkman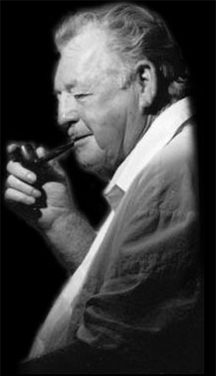 Phil Brinkman had been a commercial artist, for six years before WW II. Brinkman spent much of his time painting murals around Davis-Monthan. Later, when he was with the 834th Squadron of 486 BG, he painted each of the unit's B24s with an image based on one of the signs of the Zodiac.
Phil Brinkman was born in 1916 in St. Louis, Missouri. The Brinkmans were an established family in St. Louis with ventures in land holding, farming, construction, and automobile sales.
Brinkman's father dabbled in art, although he had no formal training. Brinkman attended a local business college after high school but felt a passion for art early on. During his teen years, he used to paint portraits of some of the sharecroppers who worked on his uncle's farm outside St. Louis.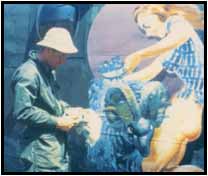 To find out more about Phil Brinkman and his art, please visit the Contact Us page to get in contact with Phylis Brinkman Craig.